The importance of exhibition design
Let's begin with a simple question: What is an exhibition design? Maybe you've heard about this concept, but if you're not an architect or an exhibit designer, you clearly don't know the fundamentals of this concept. We believe this is an experience which is especially addressed to the eyes of the visitors.
Let's come back to the main question of this article and find out what it actually is. An exhibition design is a creative process and through it we can convey informations through visual storytelling and environment.
In a process like this we can integrate graphic designers, interior designers, multimedia and lighting specialists, audio specialists and so on. These people are always trying to find out the best ways to express a feeling or to make the visitors have a great experience at the exhibition.
No matter what brand is showing up through this process, it still has to provide experiences and to arouse the curiosity of visitors. The main purpose is to create narratives around a theme or topic which describe best the brand.
The best places for exhibition design
There are so many places and reasons you might integrate exhibition design. Whether we are talking about a music festival, an exhibition fair, a museum, a show or the opening of a new mall, exhibition design is always a great idea for brand awareness.
It harnesses physical space, which is combined with digital storytelling and creates spectacular environments that communicate with the "spectators".
We are passionate about this process and we call it "complex", because is a combination between technology, design, imagination, joinery and a lot of hard work. We create complex visual experiences and in some cases, audio accompanies the visual but we also want to arouse reactions from those who watch our exhibition design.
Many companies use such a strategy to attract the attention of potential customers and to differentiate themselves from the competition. In this way, companies can manifest their own visions, goals, interests, outlining the brand's personality that they expose in front of the visitors.
Exhibit design can be adapted depending on the place where it will be located. If the exhibition takes place at a music festival, then everything will be adapted to the location and the vibe of that place. There will probably be more lights, the design will be more atypical or more colorful, we can play with shapes and so on.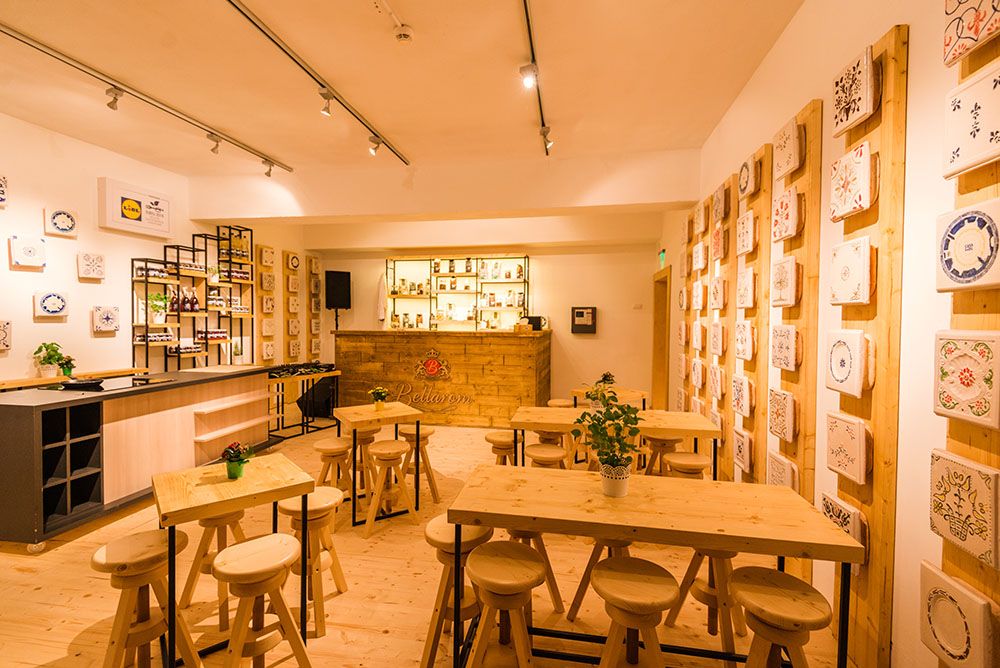 What does an exhibition designer do?
Exhibition designers are the "engine" of an exhibition per se. The main purposes of an exhibition designer are:
To inspire people through design;
To create a strong relationships between potential customers and brands;
To deliver a final product in complete accordance with the agreed visual proposal;
To express the brand's personality in the most flattering light.
An exhibition designer is a person specially trained in the art of design and he works closely with many people such as clients, suppliers, carpenters, electricians, painters and so on.
He is responsible for an exhibit and his job is to communicate with all the stakeholders from the very start till the end of the project.
It's not easy to be in an exhibit designer's shoe, because he spends a lot of time preparing his ideas after several meetings with the clients. His ideas are often presented as sketches made on the computer or by hand. To create these sketches for an exhibition design, he must know its purpose, the theme, the sizes, the audience, the costs and so on.
After that, the designers will have a discuss with the client or with the company in case for presenting the sketches and begin the prototype,  but not before he got the approval of the client.
In most of the cases, the parts of the exhibit design are made in a studio and delivered at the place where the exhibition will take place.
The essential steps for organizing an exhibition project at Cool Promotions
Our team is defined by:
Strength;
Good communication between coworkers;
Innovative solutions;
Expertise;
Creativity
We took all these qualities and provide to our clients a complete expert service for the design of their exhibitions.
Every time a client wants to collaborate with us, we are excited to find out his ideas and aspirations and  to create together  a real experience for those who are going to visit the exhibition.
The steps are simple, but the work is hard and we have to pay attention to every detail. We do it with passion and every project is special for us.
First, you will meet the project management team who will offer you consultancy and a customized approach. This is an important  key moment of materialization of the project.
A dedicated project manager will be responsible for your future project.
Then, we have the concept and our designers who are ready to make the first 2D and 3D sketches.
Once the client agreed the sketches, in our design studio the exhibition design will be put in place carefully, piece by piece. It's important for us and especially for you to resonate with the design of your exhibition. Once we have your approval, our team will produce the exhibitional stand.
After we manufacture the key elements, we assembly and disassembly them during the events as you wish.
We also provide transportation and logistics facilities before and after exhibitions.
Your experience with Cool Promotions should be as good as the exhibition design, that's why we do our best to keep everything to the highest possible standards.
We trust in your future project! Contact us, tell us your story and together we can make it come to life!